Beirut blast: Dozens dead and thousands injured, health minister says
A large blast in the Lebanese capital, Beirut, has killed at least 50 people and injured more than 2,700 others, the health minister says.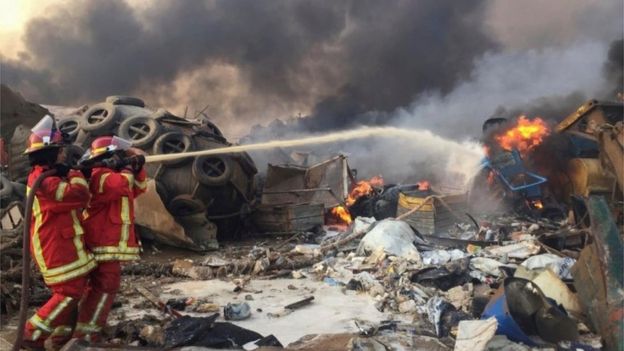 Recordings show smoke surging from a fire, at that point a mushroom cloud following the impact at the city's port.
Authorities are accusing exceptionally dangerous materials put away in a distribution center for a long time.
President Michel Aoun tweeted it was "unsatisfactory" that 2,750 tons of ammonium nitrate was put away hazardously.
An examination is in progress to locate the specific trigger for the blast.
Emergency clinics are supposed to be overpowered and numerous structures have been crushed.